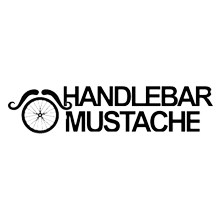 Handlebar Mustache was initiated on a cold winter day while driving a company minivan through the heart of nowhere and listening to an audiobook about the liberty of making a living by doing what you love on your own terms. Cycling was the answer, and after a conversation on the topic, we knew immediately that we could fuse cycling and fashion to introduce a product that people like us would dig.
At Handlebar Mustache we share a passion for these things. We love bicycles. We believe it is our moral obligation to help others. We are either all in or all out. We have to bring passion to what we do or we won't do it more than once.
We bring our travels, experiences and our passion to the drawing board when we design each one of our tees. Thanks for shopping, but more importantly, thanks for riding and for taking a stance, whatever it may be!
DeFeet is proud to be the manufacturing partner for Handlebar Mustache.
---